WinstedNews.com
(TM, Copyright 2013)
Winsted, Connecticut - Spring, 2013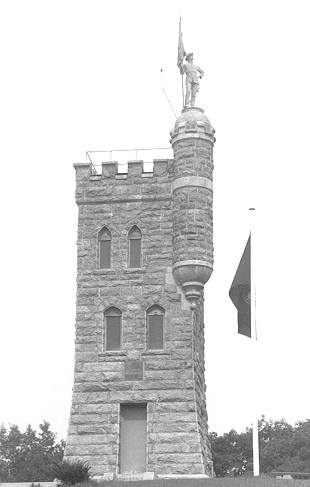 "The most important political office is that of the private citizen."
"Sunlight is the best disinfectant." -Chief Justice Louise Brandeis
================================================
It's "budget time" in Winchester town.

Do YOU know where YOUR wallet is?
Selectmen's PROPOSED town budget for 2013-2014: $33.6 millions
Most of it paid for by YOUR property taxes

And your sewer and water rate increases.
A LOT of it dependent on STATE (i.e. YOUR) money...
(see below info from your State Rep, Jay Case) ..the town has NOT yet received.

AND: we still have:

-no reported or completed audits for this year or last,


-NO "forensic audit", yet,


-NO Town Annual Report,


-NO Balance Sheet showing current & long-term liabilities or assets or net worth of the town, and


-NO "Income Statement."

----------------------------
Municipal Bond Investors will not buy bonds offered by the Town of Winchester (at least not at affordable rates, if at all) we are advised by reliable bond counsel - but some of your Selectmen want you to approve $33.6 million in town spending for 2013-2014 - a 5 mill increase, to keep their pet projects and DOUBLE DIGIT (10%) spending increase going.

-So why should we FINANCE selectmen who can't even get their financial house in order sufficient to seek funding from municipal bond investors?

-How much MORE will they make YOU pay when State and other revenues they say will be coming in do not materialize?

-How much will Selectmen's 2014 "OVERSPENDING" amount to?

----------------------------------------

From State Rep Jay Case on what Democrat leaders propose for

increases to State spending this coming year:
$2.4 Billion Deficit


How we got here…
$1.5 Billion dollar annual tax increase

First two years of the Malloy Administration: $1.5 Billion spending increase, an increase of 8%.

SEBAC savings never materialized:

Employee suggestion box – $180 million

Technology Initiatives – $90 million

Pensions will cost taxpayers $252 million more next year than they did just two years ago.

Retiree healthcare will cost taxpayers $208 million more than
two years ago.

Last year, 3,680 people left state service; however, 5,387 were hired.

Just last month, 500 new state employees were hired according to the Department of Labor.
Spending…
Puts the priority on the government class and ignores the private sector.

Over the spending cap by $582.4 million and the $846 million in each of the two fiscal years, respectively.

Creates even more spending cap exemptions than Governor Malloy.

Increases spending by $1.9 billion – 9.5% over two years

Spending money like we were in good economic times, when revenue was flowing in and we were able to fill our Rainy Day Fund with $1.4 billion.

Out of sync with economic indicators:

Personal income growth in CT was second lowest in the nation last year – only 2% growth compared to 3.5% nationally.

Inflation rate is only 1.5%

Hourly earnings have decreased by $.25 over the past 12 months
State Programs…
Continues devastating hospital cuts

Adds back millions of dollars in programs proposed to be eliminated by Governor Malloy

Creates new agencies and offices: Office of Early Childhood Development and Office of Injury Prevention. Continues new Housing and Aging Agencies.

$5 million more for School Based Health Centers. Why are we doing this? Is $384 million in additional Medicaid funding not enough?

Eliminates the Governor's proposal to move adult HUSKY patients to the health exchange.

Reduces state funding for retired teacher healthcare.

Increases revenue from a plan to auction off electric ratepayers to an unachievable amount - $100 million.
Taxes…
Makes the hospital funding scheme a pure and permanent tax on hospitals and healthcare.

Keeps the scheduled increase in the Petroleum Gross Receipts Tax – a tax increase of $60 million.

Hits the middle class again by imposing a full sales tax on downloads of digital products.

Continuing the surcharge on corporations promised to go away on July 1st.

The wrong way to do the electric generation sunset. We should be cutting spending, not borrowing.

This is just a start. Bonding today will lead to more tax increases tomorrow.
Borrowing…
CT has the fourth highest debt in the country.

More than a billion dollars will be shifted from the operating budget to borrowing.

Pushes off either $150 million or $196 million a year in Economic Recovery Notes. Not sure because Finance and Appropriations do different things with this.

Borrows $450 million for cash flow, under the guise of GAAP compliance.

Borrows for non-profit capital costs, so that we can justify not giving them a COLAs

Borrows for nursing homes for the same reason – no COLAs

Doubles Town Aid Road borrowing.

Shifts a large portion of the Municipal Revenue Sharing from operating to borrowing – over $50 million, and eliminates the rest – about $40 million.

Continues borrowing for Stem Cell Research.
=======================

News: www.cnn.com www.nytimes.com
Schools: www.winchesterschools.org/
Town Hall: www.townofwinchester.org/
Beardsley Library happenings: www.beardsleyandmemorial.org/
*******************

Winsted'snooze? Email any 'news' to waldo3kATyahoo.com

We'll try to get it in asap.